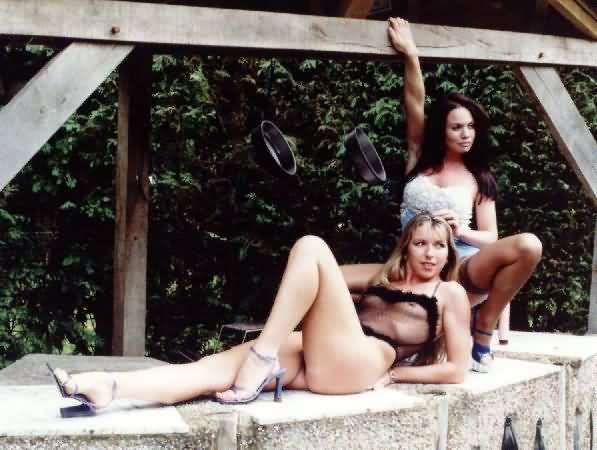 My girlfriend only let me lick out her pussy after I agreed to piss on her! What would you do for me if I allowed you to fuck me?
Wendy and I both went on the same photo shoot recently, with a few other models and some photographers. Wendy is the blonde on the following pages.
The three things I love best in life are sex (with men or women), tasting cum or pussy and exposing myself. I had the time of my life, as this day I managed to combine all three! I exposed myself to the photographers having sex with Wendy and tasting her divine pussy.
Wendy's biggest love in life is watersports, and it was only fair I returned the favor for her letting me lick her out. So you can see her pissing and me pissing in her hand at her site www.watersportwendy.com
The juiciest pictures are inside. I open my legs wide and Wendy and I lick each others' pussies. I also excite myself with my vibrator. You'll also find an email link so you can send me a message telling me what you'd like to do to me and what you would do to me if I let you fuck me.
This site contains sexually explicit images. Those under 18, or those easily offended should not enter.

Bookmark Now!
Because I've got loads of links to other great sites and you don't want to loose me if you follow one of them!


Most highly recomended site -
Make Myself Rich
(c) The Webmaster, Peter Smith, 2002 - 7